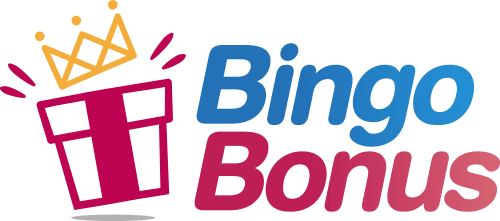 Online Bingo Games! Fun Forever!
An amazing realm of online bingo games open on Bingobonus.com. Where fun, big cash prizes and the best bingo games live side by side with its ever-growing bingo collection. There's a bingo game for all tastes. Whether you prefer the classic 90 ball bingo, the fast-paced 75 ball bingo or 5-lines bingo, you've landed in the right spot.
If you are a bit lost or not familiar with the amazing world of online bingo, fret not. On Bingobonus.com it's a walk in the park. You'll find the type of bingo games that ticks all the right boxes.
Ready to feel entertained in no time at all? The fun waits for no one. Join Bingobonus.com now and have a ball!
Discover The Best Bingo Games
Bingobonus.com redefines playing bingo online, offering bigger and better prizes to let you have a whale of a time during your stay. Its tons of vibrate bingo rooms and fun ambience quickly propelled this UK bingo site into one of the best bingo destinations. No need to look further! The site is home to fabulous bingo games like 90 ball, 75 ball and bingo 5 lines.
The online bingo games are always in full swing. Join this friendly bingo community to play bingo games for real money.
Bingo Games of All Sorts!
Play the British 90-Ball Bingo
Any true bingo lover knows how exciting it is to play 90-ball bingo games. This popular form of bingo with its various ways to win grew so popular and become a top choice for many. Guess what? At Bingobonus.com there's always some thrilling 90-ball bingo games happening around the clock.
90 Ball Bingo is a classic bingo variation which is played with 90 balls on a 3 by 9 chart of numbers. Where every line has 5 numbers and 4 empty spots. In every round of 90 ball bingo games, there can be up to 3 different winners thanks to these three winning patterns:
Any one-line bingo
Any Two-line bingo
Full House
The American Version of Bingo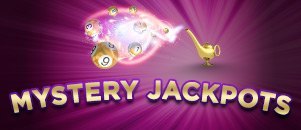 75-ball bingo is a variation of the classic 90 ball bingo. It is hands down a sure favourite among bingo enthusiasts. What's more, with its variety of patterns that come in all shapes and sizes, 75-ball bingo is a bingo variation you shouldn't ignore!
75-ball bingo is one of the best bingo games and it consists of a 5 by 5 grid of numbers that makes up 25 squares. All boxes on the chart contains a number except for the centre square. To win, you'll have to re-create the pre-determined pattern displayed on the screen. Fun and fast-paced are the best way to sum up this popular form of bingo on Bingobonus.com.
It's a classic with a twist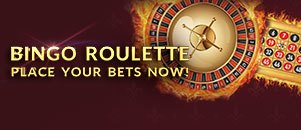 Are you looking for something different? Play your cards right! The 52-5 Ball bingo is a new bingo variation with a twist on the classic games. No numbered bingo balls on the horizon, this bingo version is played using playing cards only. Just like any other bingo game, to get started you must buy your bingo tickets. Each ticket on a 52-5 Ball bingo game is called a 'hand'. It includes five playing cards out of the standard 52-card deck. The caller calls out playing cards at random and when they appear on a ticket, they are covered by a chip. The first bingo player that covers all five cards on their tickets is the grand winner. Join bingobonus.com for some great bingo games.
The Swedish Bingo Game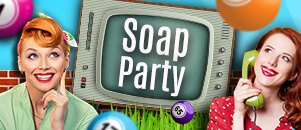 If you want to try your hand at something different, then try "Swedish Bingo" - also known as 5-line bingo. We think this would be right up your alley. You have 5 chances of winning, which is more than any other bingo games around. So, why not try this action-packed bingo variant at Bingobonus.com.
This form of online bingo game is made up of a 5x5 grid of numbers that ranges from 1 to 75. The word BINGO is showcased along the top of the card and there are columns of numbers displayed under each letter. The winning combinations include:
Any Single Line
Any Two Line
Any Three Line
Any four Line
Full House
Play Progressive Jackpot Games
At Bingobonus.com there are several bingo games with a progressive jackpot. Their pots keep getting bigger and bigger before your very eyes until somebody wins. Actually, you could be that winner. Join the line-up of progressive games with mega jackpots on Bingobonus. Purchase your bingo tickets and keep your fingers crossed while the numbers are being daubed. The size of the jackpot depends on several factors such as the contribution rate and the number of players opting-in. Once the jackpot is won, the pot is reset to zero or to a seed amount. The Progressive jackpots are one of the best bingo games around and the reason people flock to the site.
Bingo Games FAQ
Every bingo game on Bingobonus.com will have a different jackpot depending on the cost of the bingo ticket and the number of people playing. The usual prize can start from a low amount and reach all the way up to mega jackpots.
At Bingobonus.com, your bingo funds will be subject to wagering requirements. They are requirements that need you to make certain wagers which totals a specific value. This is in order to be able to withdraw your bingo funds and any of your winnings that are associated with those funds. Make sure you read the Terms and Conditions.
There are two types of bonus funds on Bingobonus.com. One is for bingo games and the other is for Instant Games. Any funds that are in the IG and bingo bonus bankroll can be played only on IG and bingo games respectively. Read the bonus policy to have a better understanding of how bonuses work.
Pennies! That's what it costs. The cost of a bingo ticket varies depending on the session. Each bingo game has its cost shown clearly on the schedule found in the bingo lobby. You can play the best bingo games for as little as 1 p for the chance of big prizes. Ready to shout loud B-I-N-G-O!