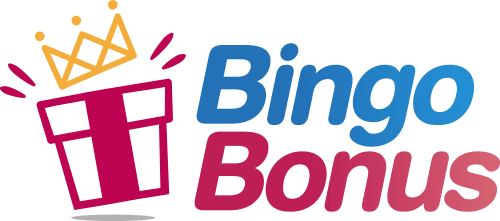 The World of the 75 Ball Bingo
75 Ball Bingo is a game of chance you've got to try on Bingobonus. It's a fun bingo variation highly popular among US players. Guess what, since UK bingo lovers want their fair share of bingo entertainment, Bingobonus offers a bunch of 75 ball bingo games. So, if you're ready to call out ''B-I-N-G-O'', fasten your seat belts and join our lively bingo rooms! Where games are in full swing all day every day. It's true, Bingobonus never sleeps.
If you are a novice, fret not, playing this fantastic bingo game is a doodle. With our detailed review, you could be an expert! How could you resist? Check out the 75 ball bingo rules below.
Bye Bye Bingo Halls, Hello 75 Ball Bingo Rooms
Bingobonus.com is your perfect portable companion to enjoy 75 ball bingo on the go. What's more, it's all about quality over quantity. It offers online bingo rooms designed by bingo lovers for bingo lovers. To top it all off, each room is unique, fun, and with a friendly community.
Could you ask for anymore? Bingo is what we do best. For bigger and better prizes, we've got smashing jackpots waiting for you. Join Bingobonus to be entertained inside and out of our 75 ball bingo rooms.
£500 in prizes for the fantastic price of just 50p per ticket! This really is a bargain. Get yourself to the lobby for a chance to be the next winner.

It's a bingo room that runs 24/7 and is open to all funded players. Find out how to take part by joining bingobonus.com.

Kick off the week in style with a £600 prize pot from this fun filled room! There's really something for everyone here.
It could be! Take a chance and win up to £10,000 on Saturday. You can have tons of fun for just pennies!

What are the mystery jackpots? Take your place for this 75-ball bingo room for some bingo fun and giggle.

Soap Party is the place to be for the latest juicy gossip! Join our chat rooms and meet friendly people, have loads of fun and play the best bingo games!
It's time for some 75-ball action!
Bingobonus offers loads of 75 ball bingo games to play every day. To swing the odds in your favour, explore the rules about, how to play, how to win and discover the tips to excel at the game. This popular bingo version ticks all the right boxes.
The 75-ball bingo ticket is a 5 by 5 grid of numbers ranging from 1 to 75.
There are 25 squares with 5 rows and 5 columns.
Each square has a number except for the middle one.
This means there are 24 numbers that appear on each ticket apart from the centre square.
The central square is empty and is usually marked with an icon.
To play a game of 75 ball bingo on Bingobonus, your account should be funded.
Make sure it has the right amount of money to get your bingo sessions started.
You need to buy at least one card; however, the prices are usually cheap.
You can purchase your tickets for each bingo game in batches of 24, 48, 72 and 96.
Or, you can select your 75 bingo cards using the and - signs.
Or, pick each one manually by clicking on the bingo cards.
At the top of your screen, you'll always see your account balance.
Click on the Banking icon to deposit into your account at any time or click on the "Cashier" button.
After you've bought your 75 ball bingo cards, you'll need to wait for the start of the game.
To know when the game starts, check out the "Game Starts" countdown located on the left corner of the screen.
On the screen you will find, info like the number of players playing, the games prizes and the pattern needed to win the jackpot.
Each number that is called will be displayed on the screen for you to keep track of the game.
You can decide whether you want to daub your tickets automatically or manually.
However, the automatic method will be selected by default.
Either option, if you have a winning bingo card, you'll get your prize.
Check out the settings to adjust the gameplay to your preference.
On 75-ball bingo, you can win with a coverall or any patterns that have been preselected before the game starts.
There's an unlimited number of patterns which includes Gimmicky Patterns, Letters, Objects and Animals.
It's the bingo provider that you are playing with that determines the winning pattern.
The first player to complete the pre-determined pattern on the card is the winner.
A message will appear on the screen to tell you who won the game and the prize they will receive.
Essential Tips & Tricks
Boosting your Odds

Buy multiple cards for each bingo round to boost your chances of winning. Set your budget before you play B-I-N-G-O!

It's about Timing

Play during off-peak hours when there are not too many players around. Adjust your schedule to maximize your odds of winning.

Learn the Rules

Know the Rules of 75 Ball Bingo, how to play and how to win will give you more chances of wins.
Mega Offers

Take advantage of the special promotions and bonuses we run. You can participate to play with more in your bonus account while you multiply your chances of huge wins.

Go for Penny tickets

Bingobonus has a wealth of online bingo games to suit all budgets. Make sure you take the time to check out the various online bingo rooms. We are sure you will find a bingo game you'll enjoy.

Choose the Best 75 Ball Bingo

We recommend that you choose a 75-ball bingo game that offers value. Make sure you compare the ticket prize as well as the entry fee before you get started.
75-Ball Bingo FAQ
Yes, the 75-ball bingo game is a piece of cake. You don't need to be an expert to get the most out of this popular bingo variation. Read the above review to understand how it works.
Usually, the size of the 75-ball bingo game's payout is determined by the cost per card and the number of players who've opted into the game. The higher the price of the bingo cards and the more players that join the bingo game, the bigger the prize. However, sometimes the bingo games come with a fixed prize no matter the number of the players and the card price. Also, some bingo games come with a progressive jackpot.
There's a pre-determined pattern with only one chance to win.
The patterns are endless, and they pack a real punch.
Some 75-ball bingo has progressive jackpots.
This bingo variation is popular in the U.S.
75-ball bingo is the American version of bingo and it has a limitless number of patterns such as lines, numbers, coverall, shapes and letters.
A caller calls out numbers randomly and when they crop up on the player's card, the player 'daubs' or covers them.