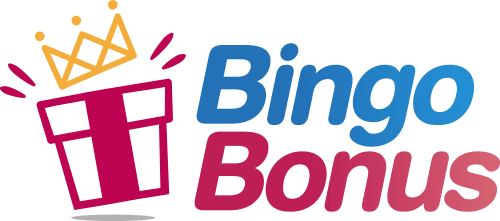 The 90 Ball Bingo Party!
90-ball bingo is a famous version of bingo that you should try to play at least once. It's a big favourite among bingo players, its reach extends far beyond bingo halls! Nowadays, you can play bingo from the comfort of your home, while chatting with your friendly roomies and hosts. Come on in, grab a seat and join in the conversations.
We're ready – are you? Don't miss the hottest 90 Ball Bingo parties; everyone is going to be there. Create a Bingobonus account, deposit and step in a whirlpool of bingo action. The bingo 90 live is easy and fun with many ways to win.
The Best Rooms To Play Bingo Games
Are our bingo rooms just like others found at any other site? Well, Bingobonus.com has a line-up of fabulous bingo rooms where you can mingle with other bingo lovers and have a proper chinwag. Yes, it's a social hub where bingo tickets are cheap, and the prizes will be worth your while. Let's have a deeper look at where you can get a kick out of your bingo adventure.
Join us every day from 8 pm to 12 am for a chance to win. The bingo tickets are cheap, and the jackpots are big.

It's B-I-N-G-O time in our Britain's Got Bingo room. Grab your tickets and watch the progressive jackpots grow!

Is 7 your favourite number? Get started in our fun bingo room and get in on the action for as little as £1.
Every day you're invited to treat yourself with a bingo ticket to this thrilling bingo room for a chance to reap a fantastic reward.

Get into the groove in the 90's Extreme room! which is the place to be, if you're looking for a chance to hit a progressive jackpot.

You'll get the chance to win an even more crazy prize every Tuesday. Play Terrific Tuesday and see if you can win the jackpot!
Playing the 90 Ball Bingo
Bring on the table friendly bingo rooms at Bingobonus.com! There are action-packed bingo games to play all hours of the day. Start off on the right foot, follow these steps to see how you can get a winner. Few can match the entertainment of Bingo 90, where there are at least three winners during each game!
It comes with a standard 90 ball bingo ticket with 3 rows and 9 columns.
There are 27 squares in total.
Each row contains 5 squares with numbers that range from 1 to 90.
The remaining 4 squares are blank.
There are 15 numbers that appear on every ticket.
The lines, from the 1st to the 9th column, are set up as follows: numbers from 1 to 9, 10 to 19, 20 to 29, 30 to 39, 40 to 49, 50 to 59, 60 to 69, 70 to 79, 80 to 89.
To get your bingo experience started, choose a 90-ball bingo room.
You'll be redirected to a page to make your selection.
You can pick your bingo cards manually by clicking on each card you want to buy.
Select your bingo cards automatically or in batches of 24, 48, 72 and 96.
To play the 90-ball bingo game you should buy at least 1 ticket up to 96 tickets.
However, you'll have to top up your account with the right amounts of funds.
You can view your account balance on the screen.
To deposit, click on "Banking" >> "Deposit" or "Cashier"
On that same screen, you'll find the number of players who've opted into the 90-ball game, the prize or jackpot.
Playing the 90-ball bingo game is easy-peasy.
The bingo rooms on Bingobonus.com lets you decide whether to turn the Auto daubing ON or OFF.
Open the setting and adjust the options accordingly.
When it's turned on, the system will daub your tickets for you.
When it's turned off, you can daub your bingo tickets manually by clicking on the numbers.
Whatever option you choose, if you are the 90-ball bingo winner, the prize is yours to keep!
On the 90-bingo game, there are different ways to win.
Three winning patterns with their own prize.
Several players can win, or a player can collect all three wins during a single game.
They must achieve the following patterns:

Any one horizontal line: All 5 numbers are marked on one horizontal line.
Any two-horizontal line: Cover every number on any two rows.
Full House: All the 15 numbers are covered on a ticket.
Don't Skip These Tips & Tricks…
Strategic Time to Play

You should avoid peak hours to help bring the odds into your favour. Keep an eye on the bingo schedule to spot rooms with fewer players.

Better Odds

Why buy one or two bingo tickets, when you can purchase multiple lower-priced cards? It's a simple way to adjust the odds.

Know the Game

Get to know the rules of 90-ball bingo and learn the different winning patterns to give yourself better chance of winning.
Low Price

If you are on a tight budget, no worries. There's a bingo game for all budgets on Bingobonus. Explore the game's lobby for a wealth of choice.

Jackpots

For mega prizes, play 90-ball progressive bingo games. The pots keep increasing until someone hits the jackpot. So, what are you waiting for?

Mix Tactics

Combine all these tips while you play the best online bingo games. These tricks will help you increase the odds and chances of winning big
90-Ball Bingo FAQ
The pay-outs on bingo 90 are determined by the number of players who've opted into the game and the price of each ticket. The higher the price of the bingo ticket and the more players involved in the bingo round, the greater the prize. However, there's usually a pre-determined minimum amount of prize money that is offered regardless of the number of players in the game.
There are three winning patterns on 90-ball bingo. There can be a different winner for each pattern, or the same player can win all three. The winning variation includes:
Any One Line
Any Two Lines
A Full House
The 90-ball bingo is the classic bingo game which needs no introduction. It is popular among UK players thanks to the various ways to win. Also, it is easy to play and fun. Join a bingo room and see for yourself why this bingo variation stands out from the rest.
Bingobonus.com offers the best possible bingo experience to all its customers. It's licensed and regulated by the Great Britain Gambling Commission. The UK bingo site is safe, secure and promotes fair play. In addition, it has the seal of approval from various institutions like eCOGRA.
Yes, there are various bingo 90 games that are compatible with your mobile or desktop operating on iOS or Android devices.